Single-use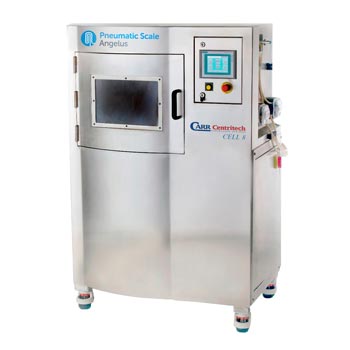 Pneumatic Scale Angelus (PSA) are a leading manufacturer
of centrifuges to the pharmaceutical and biotechnology industries. Their product lineup includes scalable solutions for cell separation and harvesting, utilising disposable and non-disposable products.
Manufactured under their CARR Centritech brand. This versatile, closed-system processing portfolio features four scalable models of automated centrifuges to meet your solid/liquid separation needs – the Centritech, UniFuge, PowerFuge, and ViaFuge – configured as single-use or SIP/CIP
Click on the product links below to find out more, or contact us to discuss your specific requirements.
Showing all 4 results