Sonotec Sensors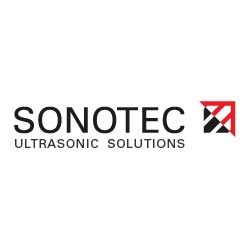 The non-invasive measurement of flow rates in fluid-filled tubes plays an important role in many fields of science and industry. Ultrasonic flow sensors are used in many areas, including medical science, the bioprocessing and pharmaceutical industry, automation technology and mechanical and hydraulic engineering during the construction of devices and machinery.
The flow rate sensors of the SONOFLOW series are designed to rapidly and reliably monitor flow rates in tubes. The design of the non-invasive sensors eliminates contact with the medium being monitored, making it particularly suited to applications in which strict hygiene requirements are to be observed.
In addition to the standard sensors, SONOTEC are able to develop and manufacture sensors for customer-specific applications due to the fact that the design and evaluation algorithms can be adapted for specific requirements.
Showing all 3 results