Description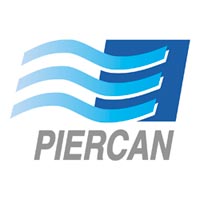 Piercan are a leading manufacturer of high quality isolator gloves to the pharmaceutical and life science industries. With manufacturing sites both in France and USA, Piercan have a wide range of material choices to suit a wide range of applications.
​
Validated sterile
The CSM and Polyurethane/CSM gloves are available Validated Sterile. These certified gloves are clean-room laundered and packaged before being gamma irradiated SAL of 10-6 (26.1 kGy – 50.5 kGy). Each glove is individually bagged and each pair is over-bagged allowing ease of use when only one glove is needed. This sterile option allows peace of mind for any emergency glove change out required without re-sterilising.
Proof of sterility documentation will accompany each shipment.
​Powder free
For highly critical containment units, Powder Free gloves are available. The High Performance Butyl gloves are available clean-room laundered and packaged within a Class 100 clean-room. These gloves are certified <100ppm for 0.5 micron particles.
​Click on the product links below to find out more, or contact us to discuss your specific requirements.
​