The Basics of Fluid Handling in the Pharmaceutical Industry
07 January 2022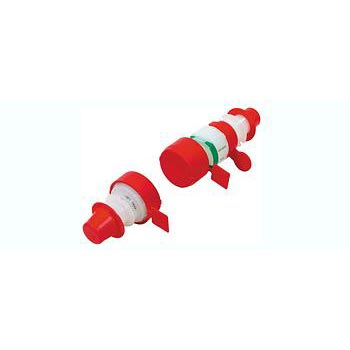 Fluid handling is a sub-area of the pharmaceutical industry. This segment includes solutions for the transport of liquid drugs – from cough syrup to complex active pharmaceutical ingredients (APIs) such as vaccines or specific medications for cancer treatment. Products in the fluid-handling section are used in the biotechnology, pharmaceutical and medical markets, all highly regulated environments.
Quality Management
In the pharmaceutical industry, a comprehensive and expertly implemented quality management system is indispensable. Standardised processes contribute to consistently high product quality. These processes are regularly checked and continuously improved.
Custom Development
You determine the ideal solution for your needs. Even multi-year development periods do not pose a problem. Ultimately, only a perfect outcome for the customer matters. You receive everything from a single source: From development work on your product to specific formulations, through to production and follow-up service. You will benefit from having one contact for all of your needs.
Providing Biopharmaceutical Industries with Innovative Products and Solutions
Fluid Biosolutions represents a growing number of global manufacturers that deals with single-use technology, silicone tubing, pharmaceutical pumps, and equipment supplies. Our commitment to our clients enables us to be hands-on in guaranteeing you get the best product suited to your applications. From selecting the most appropriate tubing right through to custom designing complex single-use assemblies, we offer local expertise supported by world-class products.
Supplier of Key Products and Single-Use Solutions for Critical Fluid Management
Since our establishment in 2015, we have been a trusted supplier to the Australian pharmaceutical industry of products and customised single-use solutions for critical aseptic fluid processes. With over 25 years of experience in the pharmaceutical and life science industries, we pride ourselves on the personalised support we can offer our customers, backed up by the very highest quality products and services.
Fluid Biosolutions are dedicated to the supply and support of a range of high-quality products for use in the manufacture of sterile pharmaceutical drugs. With a focus on fluid handling, we work closely with our clients to ensure the best solutions for their applications. This can often include the design of custom products, particularly with the increasing trend towards single-use technology. And the individual nature of a client's upstream or downstream processes.
At Fluid Biosolutions we value quality in the products we supply, and the customer support we offer our clients. So, if you are looking for the best tubing for your application or are designing a complex single-use manufacturing process, we are here to support you.
With the growth of single-use manufacturing in the pharmaceutical and bio-processing industries, came the need to create products to meet the market demand. Biopharmaceutical companies then have the challenge of designing their manufacturing processes around these standard products.
The philosophy at Fluid Biosolutions is to work collaboratively with our customers to design application-specific solutions that will meet their processing requirements. Such can include the design of single-use tubing manifolds, which can incorporate a wide range of additional components like filters, sensors, bags, sterile connectors, sampling bottles and more.
If you have an application that would suit a customised design or have a current process that you would like to optimise – contact us, and we can work with you to create a solution that will cater to your specific requirements.
Optimized by: Netwizard SEO